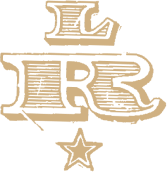 We're devoted to making delicious craft whiskey to drink with friends, friends of friends, and all those who like to celebrate the independent spirit.
Lost Republic Distilling Co. was founded by Colin Harter and Matthew Weese in 2013. Growing up best friends in Sonoma County and being surrounded by beautiful vineyards and terrain, the two had a vision of creating California's craft brown water and the spirit that goes with it. At Lost Republic, we aim to deliver California's highest quality craft whiskey.
It was a simple dream that is now being distilled into reality, and a delicious one at that.
Cheers!
The art of blending
Distilling & Barrel Aging
Master Distiller Matt Weese, a former winemaker out of the Dry Creek Valley, has a keen focus on the distillation and blending process. His attention to detail during the blending process, gives our whiskey flavor complexity and depth. Using premium air dried white oak barrels, opposed to the more common kiln dried oak barrel, our whiskey stands out in quality. Using larger copper pot stills, we are able to control the consistency of our product while still remaining craft.